ARB Board Member Biographies
Barbara Riordan
This page last reviewed January 29, 2015
Appointed February 1991 by Governor Pete Wilson, serving as Chairman
from November 1998 to February 1999. Reappointed August 2004
by Governor Arnold Schwarzenegger.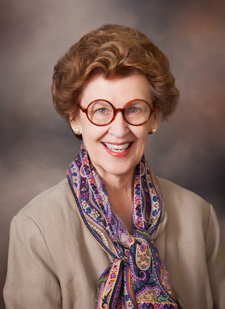 In addition to serving on the California Air Resources Board, Mrs. Riordan serves as a public member of the Board of Directors for the Mojave Desert Air Quality Management District, serving San Bernardino County's high desert area. In December 1996, Mrs. Riordan retired from elective office after 13 years as a member of the San Bernardino County Board of Supervisors, two years of which she served as Chairwoman, and four years as a member of the Redlands City Council.

Mrs. Riordan, a California native, graduated from the University of Redlands in 1961 and has attended San Francisco State University and Stanford University for graduate work. She also holds a general secondary and lifetime teaching credential from the State of California.